Al Neuharth of USA Today
---
By Michael G. Gartner
He was raised in the toughest of times, the Depression, in the toughest of places, the wind-ravaged prairies of Dakota, in the toughest of circumstances by a poor and uneducated single mother who was widowed when her son was just two years old.
He should have grown up to be, like others in those circumstances, a cautious man who would never stray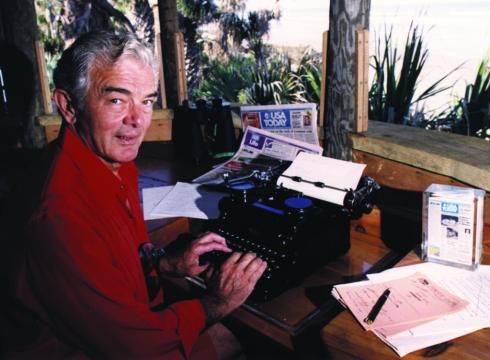 far from home.
But Al Neuharth started taking risks early, forging a career that changed the world of newspapering.
There were four major trends in newspapering in the last half of the last century.
Publicly held corporations began gobbling up papers big and small, a trend personified by the Gannett Company led by Al. Newsrooms began adding women and minorities to change the face, not only of the newsrooms but also of the news they produced. A trend led and demanded and enforced by Al.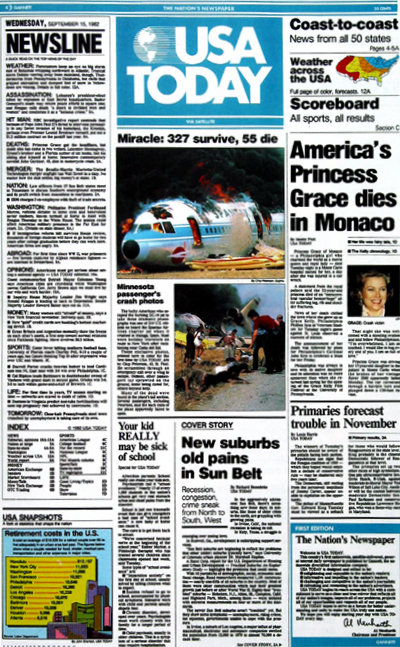 Newspapers began to add color and graphics and pizzazz to appeal to readers in a hurry. A trend all but invented by the USA Today newspaper that Al founded.
And newspapers began to take advantage of new technologies to gather print and distribute the news, a trend invented elsewhere but embraced and refined by the company run by Al.
Then he re-directed a foundation to ensure the continued flow of minorities into newspapers; the continued fight to defend the First Amendment; the continued quest to explain our past while we invent our future; and the continued effort to explain and maybe export freedom to other nations.
All of this was done by a man who grew up in a household where German was the main language.
Indeed, to Al Neuharth, English is a second language. Perhaps that explains his columns.
This was a "leadership moment" presented at the ASNE Convention April 3, 2001, at the J.W. Marriott Hotel in Washington, D.C.