About This Project
---
Among the most inspiring moments I've ever had while attending American Society of News Editors conventions since the mid-1990s were 10 "Leadership Moments" that were part of the 2001 program in Washington, D.C.

Intermittently over three days, a score of the most courageous editors and publishers of our time were honored with 2- to 10-minute rousing testimonials by colleagues who worked with them or were close to them.
I was so moved by the tributes, which were a new feature for ASNE that year, that I spent hours editing conference tapes to extract the testimonials and offered the digitized sound files to ASNE for its website, along with some of the transcripts I'd done.
As 2013 dawned, I got to thinking about those remarkable editors and publishers and wondered what leadership advice they might have in these days of imploding traditional media and the state of flux of journalism's business model.
I discovered that the transcripts and audio had become tucked out of sight after a few server changes and redesigns at ASNE's site, and I offered to bring them back to digital life so they could again be shared as a source of inspiration and motivation.
Thanks to ASNE for sharing the images and transcripts -- and to former ASNE staffer Craig Branson, who did the original web production.
I hope you find them as powerful, moving and inspiring as I have for the past dozen years.

P.S. The newspapers and organizations listed for each of the speakers was accurate at the time they gave their speeches; many have since moved on. I thought it important to give the context from which they were speaking in 2001.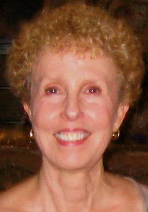 P.P.S. If memory serves, it was fabulous longtime ASNE member Deborah Howell who took the lead in organizing these leadership moments for the 2001 convention. The former Minneapolis Star Tribune, St. Paul Pioneer Press and Newhouse News Service editor (and later Washington Post ombudsman) was a tireless worker -- and board member -- for ASNE. She died in a pedestrian accident in New Zealand in 2010.